So hidden from some of you a new gig is ahead in just three days! I'll be hitting the decks again in a club where it all started in 2006.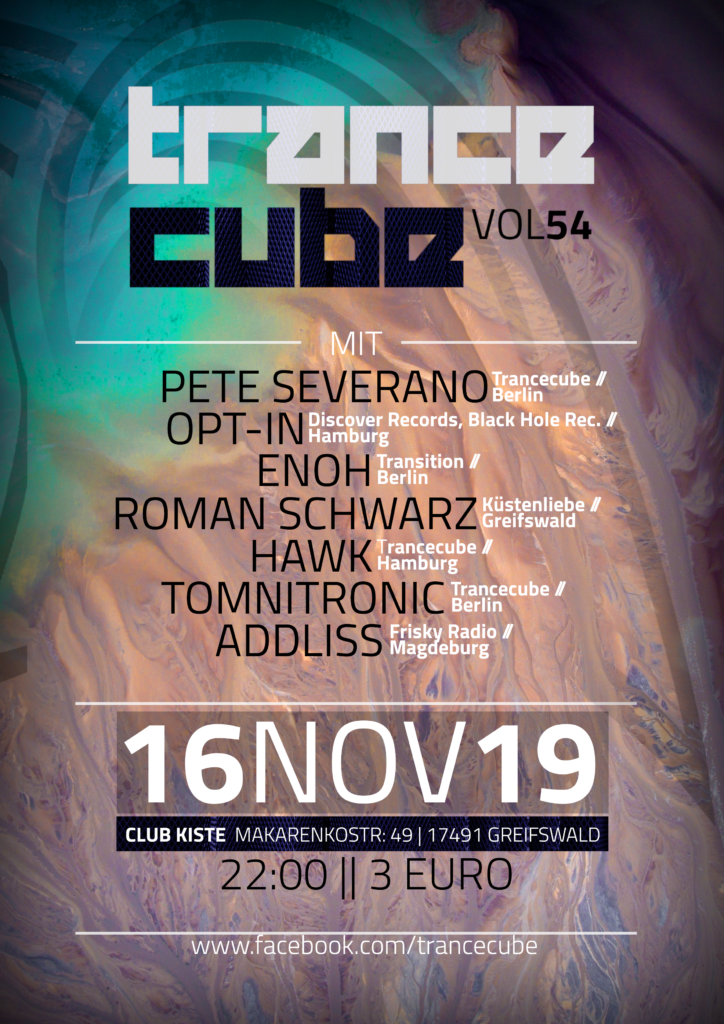 I'll be playing 50 solid minutes at the TranceCube revival in Greifswald on Saturday, Nov 16th, 2019. Being aware that it's a pretty short set I have already prepared a list of maybe 30-40 tracks I want to choose from in this set. I have to make this set on point! As I know most of you can't be there, there will be a recording and I will post it here later, of course!
I'm excited to go back to my old town and to play a live set again!